One of the common business requirement is ability to copy a Portlet or Portlet application. Ex. Lets say you have a RSS Portlet you want two different instances of that portlet so that user can add either WebSphere RSS Portlet or CNN News Portlet to page, first one pointing to IBM Developerworks WebSphere Section feed and second one pointing to CNN news feed.
The administrator of portal can achieve this by first installing IBM RSS Portlet then go to Manage Portlet or Manage Application portlet and click on Copy. When you copy a Portlet application all portlets in that application gets copied. When you click on Copy portlet you will get a screen like this, here you can set different title for the copied portlet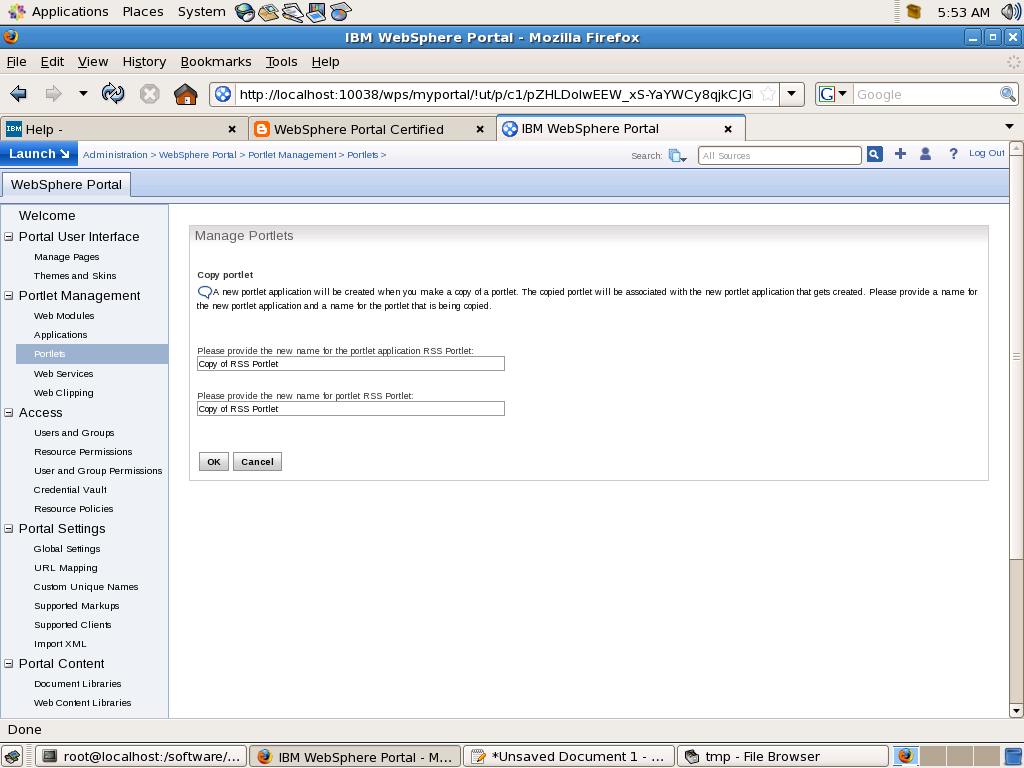 When you copy a portlet or portlet application the portlet data also gets copied. But after copying the portlet the administrator can change preferences of copy without affecting the original portlet.
One of the common cases for copying portlet is that you want say Virtual Portal specific settings. Ex. Lets say you have company news portlet by default it displays latest news for USA. You want to change it so that in case of Europe the Company News Portlet displays news for Europe. If thats the case make copy of Company News Portlet change preferences to display Europe news and make changes in ACL so that only users from Europe has access to it and also European users do not have access to main Company News Portlet.